All materials on this site © PAR Electronics, Inc.
---
PAR Electronics, Inc.
P.O Box 645
Glenville, NC 28736
Voice: 828-743-1338
Fax: 866-304-8479
---
Email us
if you have questions or comments about this site.
---
Site by
Pinnacle Web Design
VHF-FM Broadcast 88 - 108 Filters
The VHF-FM filter is a classical 3 pole filter designed to substantially reduce signals from the FM broadcast band by a minimum of –25 dB and a maximum of –50dB. Loss at 116 MHz is only –3dB, dropping rapidly from there to only -1.7 dB at 120 MHz.
VHF-FM Specifications
| | |
| --- | --- |
| Dimensions (HxWxD): | 2 X 2 X 2 |
| Passband: | DC to 1GHz |
| Max notch depth: | -50dB |
| Min notch depth: | -25dB |
| Typical -3dB BW: | 81MHz and 116MHz |
| Standard Connector: | M/F gold/Teflon BNC |
| Connector Options: | F/F SMA F/F type N for $10 |
| DC Passive: | Yes |
| Housing: | Brass |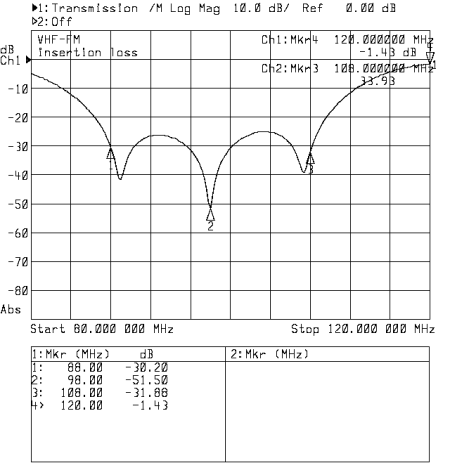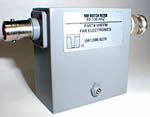 FM Trap Filter