All materials on this site © PAR Electronics, Inc.
---
PAR Electronics, Inc.
P.O Box 645
Glenville, NC 28736
Voice: 828-743-1338
Fax: 866-304-8479
---
Email us
if you have questions or comments about this site.
---
Site by
Pinnacle Web Design
Optimized 144MHz Moxon Antenna
The OM-144 is a horizontally polarized, directional antenna designed for the CW/SSB portion of 2M. The Moxon design occupies approximately ½ the real estate of a classic 2M Yagi style antenna (29" X 13"). The closed rectanglular design is mechanically very strong and rigid once assembled. Wind loading is a mere 21 square inches (0.14 square feet) and at 1 pound would would be virtually invisible to wind and snow loading.
When optimized and used with an effective balun (included in our matchbox), the Moxon design presents a very clean pattern devoid of the multiple sidelobes present in Yagi designs.
OM-144 ANTENNA SPECS
POLARITY
HORIZONTAL
GAIN
5.8 dBi
F/B
21 dB MINIMUM
DESIGN Z
50 OHMS
VSWR BANDWIDTH
3 MHz BETWEEN 1.5:1 POINTS
WEIGHT
1 POUND
SIZE
29" X 13" RECTANGULAR
HARDWARE
STANLESS STEEL & ALUMINUM
MATERIALS
STAINLESS, FIBERGLASS, 6061-76 ALUMINUM, ABS PLASTIC
MAST BRACKET
AS SUPPLIED FITS MAST 7/8" TO 1.5"
POWER HANDLING
300W PEP
OM-144 Free Space Azimuth Plot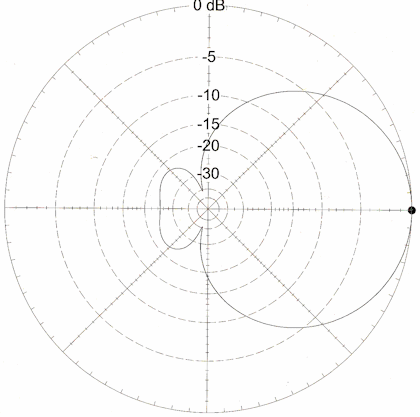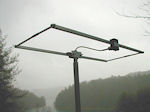 OM-144