All materials on this site © PAR Electronics, Inc.
---
PAR Electronics, Inc.
P.O Box 645
Glenville, NC 28736
Voice: 828-743-1338
Fax: 866-304-8479
---
Email us
if you have questions or comments about this site.
---
Site by
Pinnacle Web Design
Stressed Moxon Antenna
The SM-50 is a directional 6M antenna occupying approximately 50% of the space of a 2 element Yagi, yet having similar gain and better F/B. The stressed design allows the antenna to be light weight yet strong. Once the matchbox and reflector wire are attached (Phillips screw- driver) the antenna tunes and mounts without tools. In addition, it can be broken down and reassembled in under a minute, making it ideal for portable/rover use.
Read the QST review of the SM-50. Scroll down to the last page.
See the EHAM reviews of the SM-50.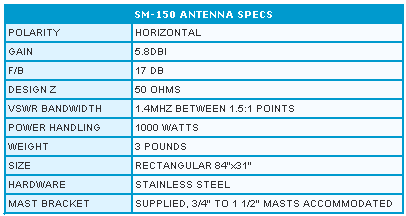 SM-50 Free Space Azimuth Plot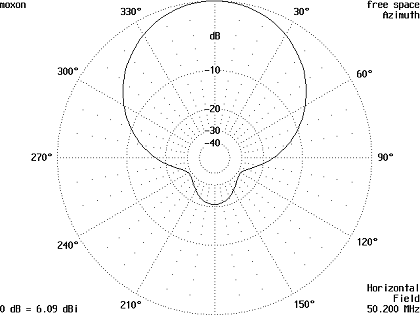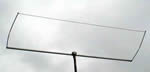 SM-50